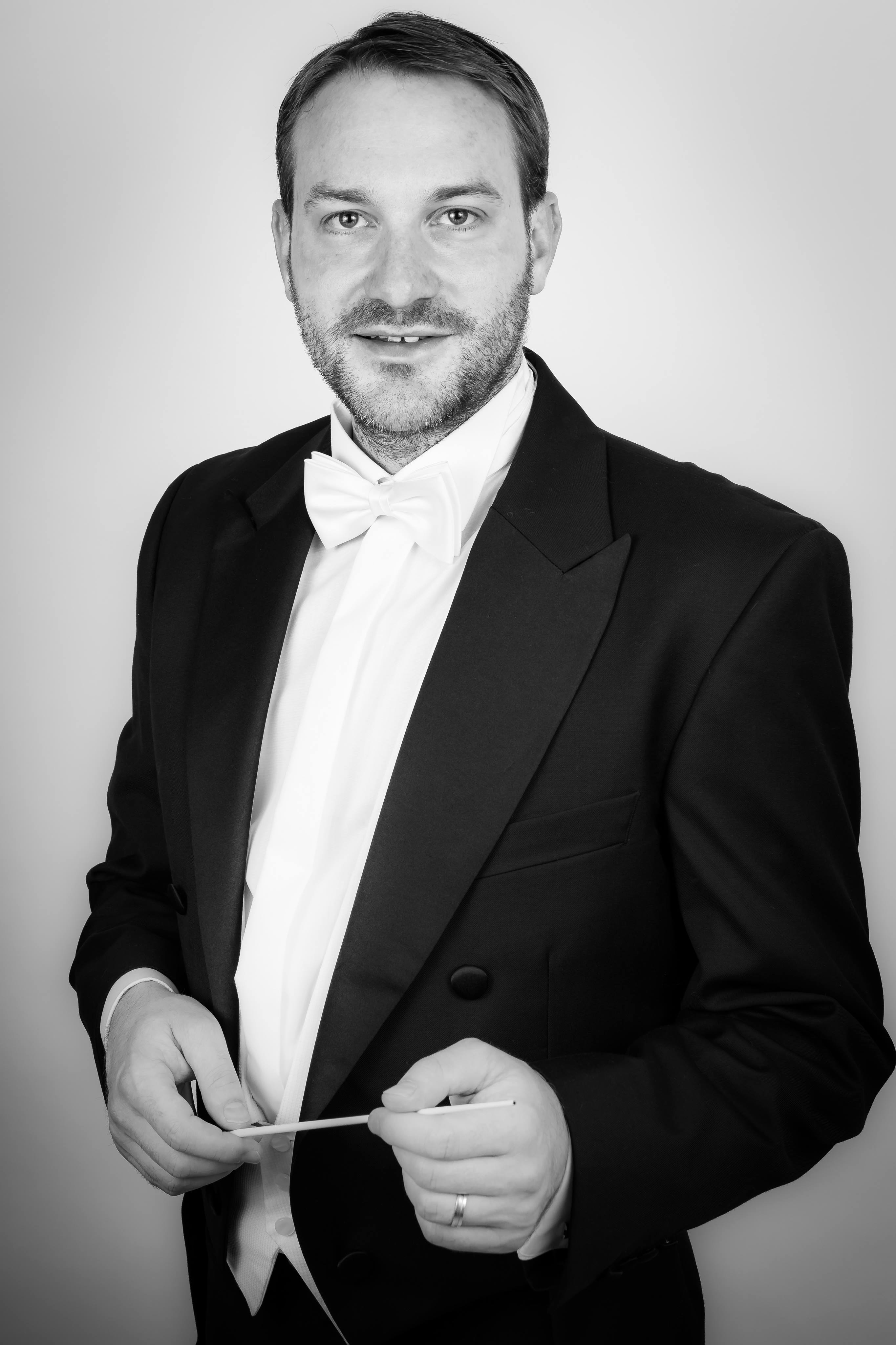 Gilles Burgund
Gilles Burgund began his musical studies at the age of 8 years at the Conservatoire d'Esch-sur-Alzette. After a first prize in trumpet in the class of Guy Kleren and an advanced degree in music theory, he specialized in the music academies of Saarbruecken and Mainz and concluded his studies in 2007 with the final degree in instrumental pedagogy. Thereafter he achieved the first prize in orchestral conducting (2010) and jazz trumpet (2011) at the Conservatoire de Luxembourg and majored in orchestration, jazz ensemble, jazz theory, jazz harmony and jazz history. In addition, he improved his skills with the help of the renowned conductor Jan Cober and participated in many workshops for orchestral conducting and trumpet in Luxembourg and abroad.
Besides his work as a music teacher for trumpet and chamber music at the music schools of Differdange, Redange, Pétange and the UGDA, he was able to gain many experiences as a member of various ensembles, orchestras and bigbands (Opus 78, National Jazz Orchestra of Luxembourg) and had the opportunity to play with soloists such as Jon Lord, Patti Austin, Dee Dee Bridgewater, Paquito Rivera of Barbara Dennerlein, Frank Chastenier, Helge Schneider, Candy Dulfer and Richard Bona.
Since 2007 he is conductor of the Harmonie Victoria Téiteng.